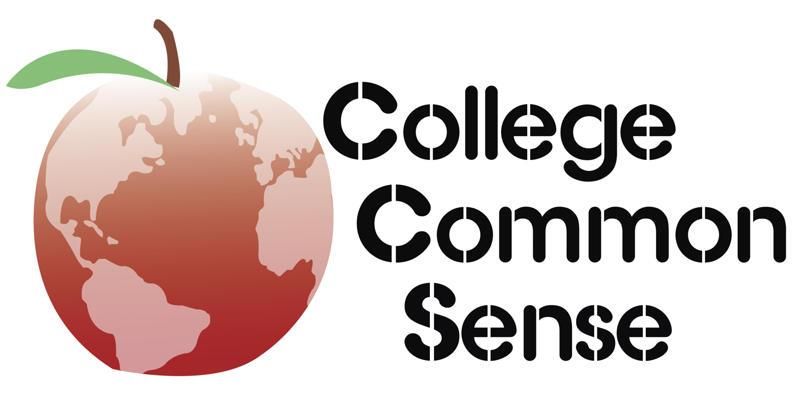 College Common Sense
is a website run by Denise Ames. Denise has worked in the Financial Aid department for over 10 years at a Texas College. She has plenty of experience dealing with families and walking them through the Financial Aid concerns.
For this review we were offered, Going to College and Paying for it Online Video and Workbook. You can purchase this products by buying the dvd and workbook or by using this online with an online downloadable workbook at College Common Sense Products. The Dvd and workbook retails at $50.00 plus S/H. If you purchase this online and use it, the retail is $25.00 for a 12 month access. If you have a student in Junior or Senior year that is preparing for College the online version would be a good idea to use. However, If you are using this for your middle school aged children and early high school, I do recommend purchasing the Dvd and Workbook so you can take your time covering everything and even recover what you want. You can also sign up to receive a free monthly newsletter which also has some useful information and you can also sign up for Free Lesson Plans.
What is included?
What you get in this curriculum is:
Downloadable Workbook Lessons

6 Insightful videos
1)The Big Picture 2)How Financial Aid Works 3)About Free Money 4)The System That Works 5)You In The Process 6)Pull It All Together
This program is geared towards the students more so then the parents. Not that she is excluding the parents by any means. She is speaking more to the students to better equip them and prepare them for the road ahead and things they need to do to prepare for college. While parents should sit along side their students when using this curriculum, I also recommend parents to view this curriculum alone in their own time before their children. In the beginning this sound so exciting and I was ready to jump aboard, but it also became a tad overwhelming and a bit confusing. So do not think that it will be okay to leave your child to view this alone as it can be a bit overwhelming going in to all of this.
How we used the program in our schooling:
While I have 4 kids schooling right now only one of them is really capable of understanding this program, my soon to be 10th grader. I reviewed each video before hand and had her sit down near me and review the videos at separate times of course with a copy of that workbook lesson. Its to much to take in all in one time frame. :) My dd is glad to have the resources she has now in front of her. She has much to think on and other option that she now knows she can weigh. However, she was restless all the way through each video. Sitting and listening to each video that was well over hour to two, that was really hard on her and frustrating. I let her take a break in the middle of the video if she felt she needed to get up and stretch or refocus. My dd is not a very patient young lady when it comes to her lessons. She excels in her work for the most part and really does not like spending much time focusing on one particular topic or lesson. So sitting through each of these videos was a little difficult on her.
Me as the parent, never having that opportunity to go to College. This was way overwhelming to me. I know I am in deep over my head. There was so much great information that I was trying to eat it all up but wow, my head got to spinning after a while. I'm glad to have this program and access to it as I have been researching a lot about College since this is the time for my dd to begin thinking seriously on College for what she wants to do. I am absolutely clueless searching for the right direction. Thank you Denise for all of this great information. I am going to have to continue to sit down and process everything to make sure I did not miss anything and also recap more brief to help dd not be so overwhelmed with all the information she is going to need for College. I am pleased with this program and all she offers. I think that any parent/student would benefit from this program.
As for me personally, I think I need to pick my jaw up off the floor and carefully pull myself together. Lol! I think its just the thought of our first child preparing to head off for college. I am sure I will settle down shortly. I just never knew it was really so complicated. Thanks Denise again for allowing my family to review your program.
Have you used this program before? What did you think of it? I would love to read your feedback on this program if you have used it before. Please leave me a comment under this post. Would you like to read what others are saying about
College Common Sense
? Click on the attached link below to read other reviews for this program.

Disclaimer:

I received a free copy of this product through the Schoolhouse Review Crew in exchange for my honest review. I was not required to write a positive review nor was I compensated in any other way. All opinions I have expressed are my own or those of my family. I am disclosing this in accordance with the FTC Regulations.