Our recent review is on
Moving Beyond the Page.

We had the choice to review 2 Unit studies from
Moving Beyond the Page.
What we received was the physical books of American Tall Tales and Slavery and Civil War.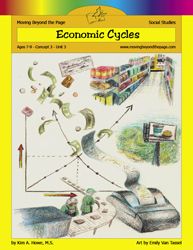 What is included:
American Tall Tales:
Table of Contents
Lesson 1: Story Genres
Lesson 2: Tales and Legends of the Northeast (2 Days)
Lesson 3: Tales and Legends of the South (2 Days)
Lesson 4: Tales and Legends of the Midwest (2 Days)
Lesson 5: Tales and Legends of the Southwest (2 Days)
Lesson 6: Tales and Legends of the West (2 Days)
Final Project: Your Own Tall Tale or Legend (2 Days)
This physical unit includes: Folk tales and legends from the different geographical regions of the United States. Learn how to identify the different type of stories, understand figures of speech and practice writing with the correct capitalization. You will receive this physical unit, literature, and a manipulative. This price retail is $33.47


Table of Contents
Lesson 1: Antebellum America (2 Days)
Lesson 2: Slavery (2 Days)
Lesson 3: Disunion and the Start of the Civil War
Lesson 4: Leadership and the Civil War
Lesson 5: The Soldier's Experience (2 Days)
Lesson 6: Major Battles of the Civil War
Lesson 7: The Homefront Experience
Lesson 8: Gettysburg & Beyond
Lesson 9: The End of the Civil War and Reconstruction
Final Project: Remembering the Civil War (2 Days)
This physical unit includes: Explore the lives of enslaved people in Antebellum America and the questions about slavery that divided the nation and led to the Civil War. For your final project you can create a museum exhibit or documentary film about the Civil War. This unit includes the physical unit curriculum, and literature for
This price retail is $39.93.
Through out the units there are a list of vocabulary words taught, listing words and definitions for each word. There is also unit review sheets to go along with the lists. Lessons are broken down easy to read and understand. There is a section that shares what you will need to complete the lessons and ideas to keep in mind. There is a list of questions for the lessons and lesson activities to complete. Activities are simple and help get the children to think about the things they have learned. Each lesson helps build students for a final project to complete the unit study. The students are asked to complete five of the eight final project suggestions for the study, you can do more or less depending on your schedule. Some projects may require supervision.
How we used this curriculum:
While many are out of school enjoy summer break, we are still in and out of school enjoying partial summer fun and also continuing our school. We were able to use this curriculum while we schooled the 4 day schedule. We all enjoyed using the social studies as it went along quite well with all of the Civil War festivities that had been going on around here. Which is one of the reasons I chose this topic in hopes we would receive this one. We had several civil war reenactments and other festivities related to the Civil War era happening around here. We enjoyed both of these curriculums that we used. My kids especially enjoyed the tall tales, as we have a video on some of the Tall Tales we were learning with and were able to watch the video along with our learning.
I think we all agreed, this would be a great curriculum to recommend for other parents to use with their children, as it is fairly easy to use and my kids seemed to enjoy it. The craft that we received with the language arts was a dream catcher. I have yet to snap a shot of and post. The kids enjoyed learning how to make a dream catcher and actually went up on my daughters wall to go along with her room theme on culture. Please read some of the other reviews by clicking below on the review crew button. There are a lot of different reviews up as we had a large list to choose from.