Our review for
Roman Roads Media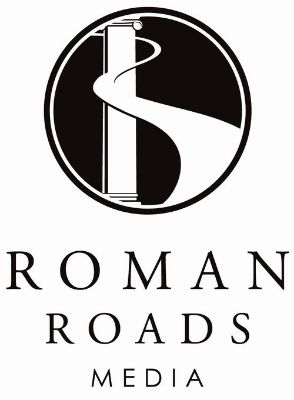 Roman Roads Media is a company that publishes classical curriculum from a Christian perspective for homeschooler's. Combining technology resources, instructions with visual aids and examples, they believe their program will help your child develop a love of learning.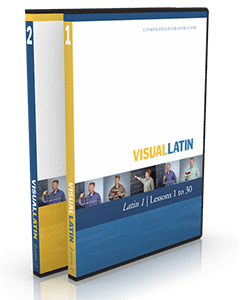 Our crew had the chance to review several programs from Roman Roads Media, we would recieve the choice of physical material or digital download. We were selected to use the Visual Latin 1 - by Dwane Thomas in digital download for grades 4 & up. The Visual Latin material is a years worth of curriculum using a video method of teaching, this is great for the visual learners.
Check out what Dwane has to say in this video below:
With 30 units in total broken down in to 6 sections and each video length is fairly short, which is great. Each lesson has a worksheet that is used along with it and covers grammar concepts, to practicing sentences and reading latin.The worksheets for these videos are in a downloadable pdf file so it can be saved to your computer and printed off as you need them. I also want to note that you can find FREE Resources to their material over at the Romans Media Website. The included lessons are:
Being Verbs Basics/ To Be and Not to Be
Being Verbs Basics/ Predicate Nominatives and Adjectives
Gender | Boy Words and Girl Words
Singular and Plural/ E Pluribus Unum
Declensions/ Meet the Cases
Adjectives Learn to Agree with Nouns
The Case Files / Nominative and Genitive
Counting to 10 in Latin
Active Verb Basics/| Indicative Mood
The Case Files/ Accusative
Visual Latin I & II usually sales for $100.00, but right now you can purchase the physical DVD of I or II for $85.00 not including shipping. This is a great offer, but I do not know how long it will last.
We used the lessons 2-3 times for the first couple of weeks, but we were not able to complete all of the required lessons during the review time. Unfortunately, this review like one other review, all in the same period was hit with a few unexpected emergencies. However, thats not to say we completely neglected it, because we still continued at a slower pace and also recapped what we had learned previously. We will continue to work out this curriculum and for this year my daughter already asked if we could do more. So I am looking in to purchasing the physical dvd of Latin II. I hope the sale is a long one. :-S
I love the visual aids provided in this curriculum. Although this was used with my 4th grader, my high schooler who is also learning latin has looked through this and likes this curriculum as well. Certainly I would recommend using this curriculum.
As the parent and the teacher, if teaching a foreign language intimidates you, this would be a route to consider with your family. All you need to do is purchase the curriculum and print off the worksheets. If they are older they can pop the video in and all you would need to do is sit along side them and watch them learn. However, if you are using this with younger children you may need to pause the video and explain it a little better for them.
Other crew members are reviewing various material for Roman Roads Media. Find out what is being reviewed and what they think about these products by clicking the review crew below.
Interested in following by social media? Check them out at the noted locations.