Our Review for Carole P. Roman with Away We Go Media.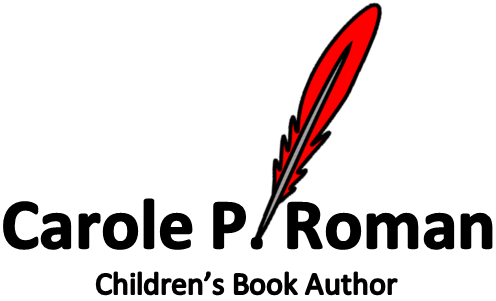 We recently did a review for
Carole P. Roman
on the following four books, If you were me and lived in.... (Mexico, South Korea, France and Norway.)
What we received in the mail:
We received all four soft-back books. Two passport booklets and a small blow up of Earth and two free pencils. :) These books are small soft-back books, around 20 pages with large print. Each one is full of bright colors and very easy to read.
On the last page of e

ach book, she provides a pronunciation guide to all of the foreign words encountered throughout the story.
Carole P. Roman
is an
Award-winning author, who shares her love of culture and history in her latest non-fiction series for kids. This series of books is for children from Pre-K to 8 years of age. In this series, w
e received the following titles:
If You Were Me and Lived in...Norway
You can purchase the first three books in this series on Amazon in two formats: Kindle or Paperback. You can purchase the kindle version for $.99 each or the paperback for $8.99 each. To purchase "If You Were Me and Lived in… Norway" on Amazon for the kindle version it is $1.99 or you can purchase the paperback for $10.79. Also you can find these books at Barnes and Noble, the first three can be purchased for $9.99 each. However, currently, "If You Were Me and Lived in… Norway" can be purchased for $8.63. these are the current prices at the time of this post.
Our thoughts on these books:
We really enjoyed these books. Not only are these books colorful, they include facts about these places and introduce children to different cultures around the world. Though this is a part of our review, we plan to revisit these books again and add a little more creation and imagination to bring them alive. At the beginning of the year my husband will be going to Mexico for a few weeks to work, so we plan on revisiting the book on Mexico and exploring a bit deeper in their culture. I plan to do a few extra crafts along with re-reading this book and throw a few mexican snacks together during our exploring.
What I like most about these books is watching the kids engage and get excited while learning about places around the world. They ask questions, run upstairs and find dress ups and pretend to visit these places together periodically through the day. The passports we received were great for the traveling fun and the kids interacted and could not wait to place their stickers where they belonged on their passport. We were not able to go to in depth as I had hoped to when we received these books as my great great gram went back in to the hospital. But we were able to read through each book for this review and do some exploring and fill our passports in. As I mentions above I do plan to revisit and even take a step further in our learning. I do recommend these books, I believe your kids will enjoy reading them, especially your older children who are able to interact.
Other members on our crew are reviewing these books as well. To find out what everyone else is saying, please click the below attached review crew link.